The secret to space is filled with natural light
08/03/2017
In the design of living space and working space, a space full of natural light is the wish of many people. However, almost every space has its own strengths and weaknesses, so it seems that designing a fresh space with natural light is not always easy to do. Some tips below will be helpful suggestions for you.
1. Use white or bright walls and furniture
Because white is a reflective color that does not absorb natural light , walls or furniture that are white or light in color will help light to be constantly reflected in space, allowing more illumination of the space. So white has the advantage of creating a wider, brighter space. Since then, the use of white walls and bright interiors will make the space more airy. It is recommended to use some décor of impressive color decor to highlight prominently in the space of white walls and furniture.
If white is the color that the homeowners are taboos or not their favorite color, consider using bright and light colors such as cream, pale yellow, pale pink, mint green, ....
2. Have a consistent layout idea and orderly arrangement
The arrangement of furniture in space should be considered just as appropriate, should follow a concept or arrangement layout and color to harmonious, homogeneous. Do not place too much space in space makes space becomes cramped and cramped. Should be simple and delicate decoration not only create a beautiful space but also easy to clean, arrange, clean furniture.
Besides, let's design the space in the direction of opening in the direction of light from the outside to overflow.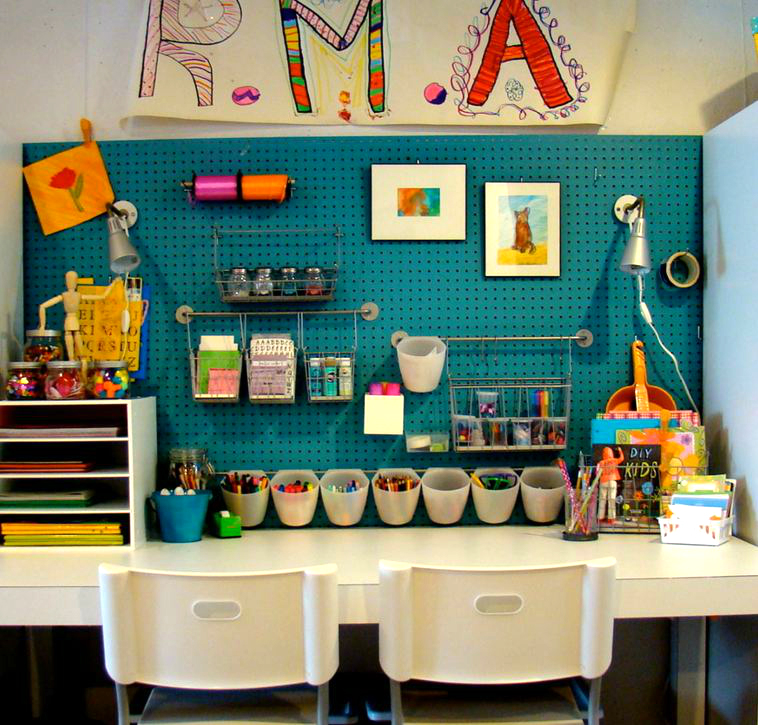 3. Create space for light
Natural light brings vitality to the space, creating a good space for human health in that space, but it raises the aesthetic value of the living space. 
Leave the space where the light goes in the most empty space priority reserved for the light. From the space filled with light, arrange reasonable furniture so that the light radiate all over the building. A little trick is to put the main interior pieces close to these special light gaps so that the interior of your space is honored.
4. Use plastic roofs to light or wall light to get natural light
Let the light from the top down can go deep into the lower floors of the house or buildings, or the side walls may use light-emitting roofing.
It is preferable to use plastic shingles instead of glass. Glass has the advantage of being luxurious and beautiful but the construction and transportation are easy to break, in addition to the garbage is difficult to recycle glass, effective protection of the environment is low. Plastic roofing is bright, easy to apply, has many colors with high aesthetic, reasonable price, is a material that effectively protects the environment when it can be easily recycled.
On the market there are many kinds of lighted roofs with many other names such as plastic sheet, light plastic sheet, smart roof, .... Phat Loc's UPVC roof shingles have 85% brightness, super durability, fire resistance, reasonable price, easy construction, environmentally friendly, ... worthy of the top priority. For civil works and large construction works.
Note: Bedroom should be arranged, kitchen in low light
In order to have good sleep, most health and space specialists advise that a bedroom setting is less light, which is good for relaxation and relaxation.
So, just lay a bedroom where space is airy, do not need to place more light or create more creative source of comfort for everyone.
The kitchen is usually a place for cooking. Natural light always pulls the wind, which makes inconvenient cooking, makes cooking stove easy to fire and more unnecessary light.
Only a living room and dining room should have plenty of light.
Comment